You are here

John "JB" Birney
John "JB" Birney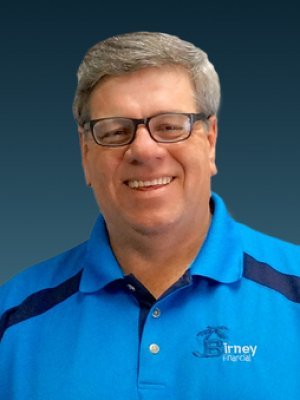 John "JB" has over 35 years of experience as a Financial Advisor and working extensively with businesses owners, individuals and families. As an Investment Advisor Representative with United Planners, JB enjoys problem-solving with clients and helping them face the many challenges of investing and preserving their wealth in today's ever changing world. He is a passionate financial educator, bettering client lives through proper planning and putting their money to work using traditional investments, alternative investments, annuities, life insurance and separately managed (fee-based) accounts.
He stays fully involved in the community and currently serves on board of the Flagler County Chamber of Commerce. JB is also Past Chairman of the neighboring St. Johns County Chamber of Commerce. In addition, he was a 2007 graduate of the Northeast Florida Regional Leadership Academy, which represents seven counties in NE Florida. He held a gubernatorial appointment, from Governor Charlie Crist, to the board of The Early Learning Coalition of Putnam and St. Johns Counties. Always passionate about quality early learning, JB now sits on the board with the Early Learning Coalition in Flagler/Volusia and is proudest of his involvement with early literacy and in helping to bring the Dolly Parton Imagination Library to the First Coast and now, the Fun Coast.
JB is also widely known as a local radio personality for over 17 years, with his long-running popular show "Good Morning Americana" airing every Saturday morning at 9:30am on WFCF 88.5 Flagler College Radio in St Augustine. In 2013 he added "JB's Big Rock Show" to his musical schedule, which airs each Friday night from 7-9:30. (Streaming on iHeartRadio.com, worldwide!).
An avid Florida Gator sports fan, JB also enjoys live music shows, golf and hiking. Since 1997, he has resided in Palm Coast with his wife Gail and their many pets. They have three grown children who all graduated from Flagler Palm Coast High School and then attended The University of Central Florida. In 2016, "Grandparenthood" began for JB & Gail…and it is awesome!